Aaron Bayles, 2022 Pilot of the Year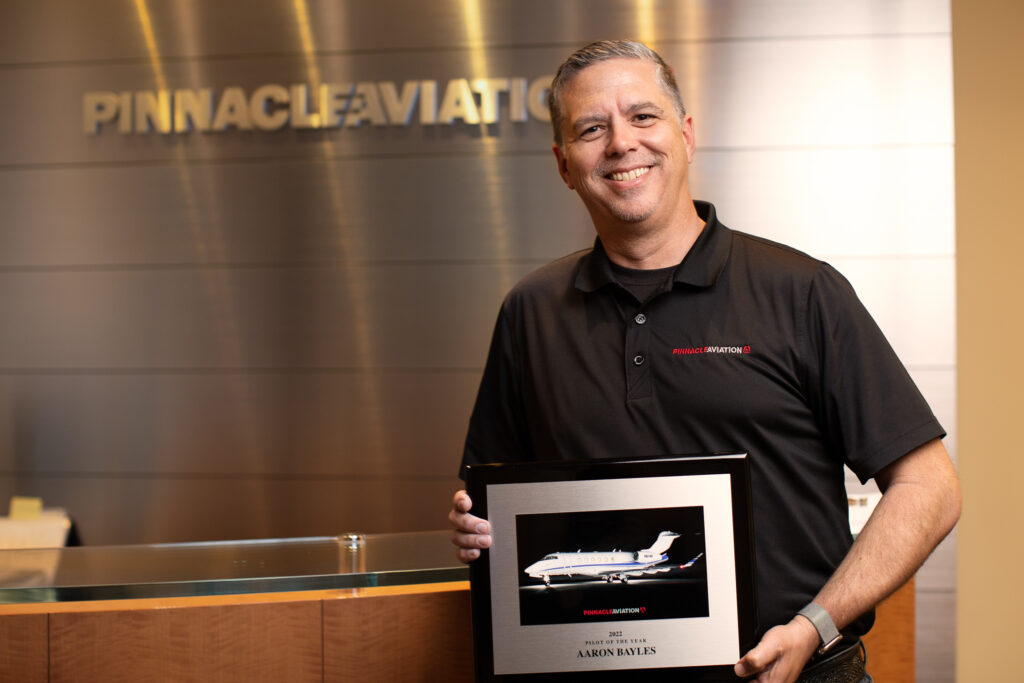 Aaron Bayles joined Pinnacle Aviation as a Captain on the Challenger 350. At that point in his career he had accumulated 8100 hours. Since joining Pinnacle Aviation Aaron has now reached a total of 9700 hours, 340 of those hours have been completed in the year 2022 and 80 of those hours in the last 90 days. Aaron is a dedicated pilot and team member who has emulated a high level of professionalism to the Pinnacle Aviation flight department.
Prior to coming to Pinnacle Aviation, Aaron was a Standards Captain with XOJET on the Challenger 300, where his responsibilities included maintaining a high level of standardization for the Challenger 300 aircraft. His background also includes flying as a Captain on the CRJ at Mesa Airlines and being a member of the Pan Am Academy. Aaron earned an Associate of Applied Science in Aviation degree from Central Texas College. Aaron is also a veteran and is known for his calm demeanor and the characteristic of always doing the right thing even when no one is watching.
We are proud to recognize Aaron Bayles as Pinnacle Aviation's 2022 Pilot of the Year.