Scott Guetti & Pegeen Griffith Honored for Over 25 Years of Superior Dedication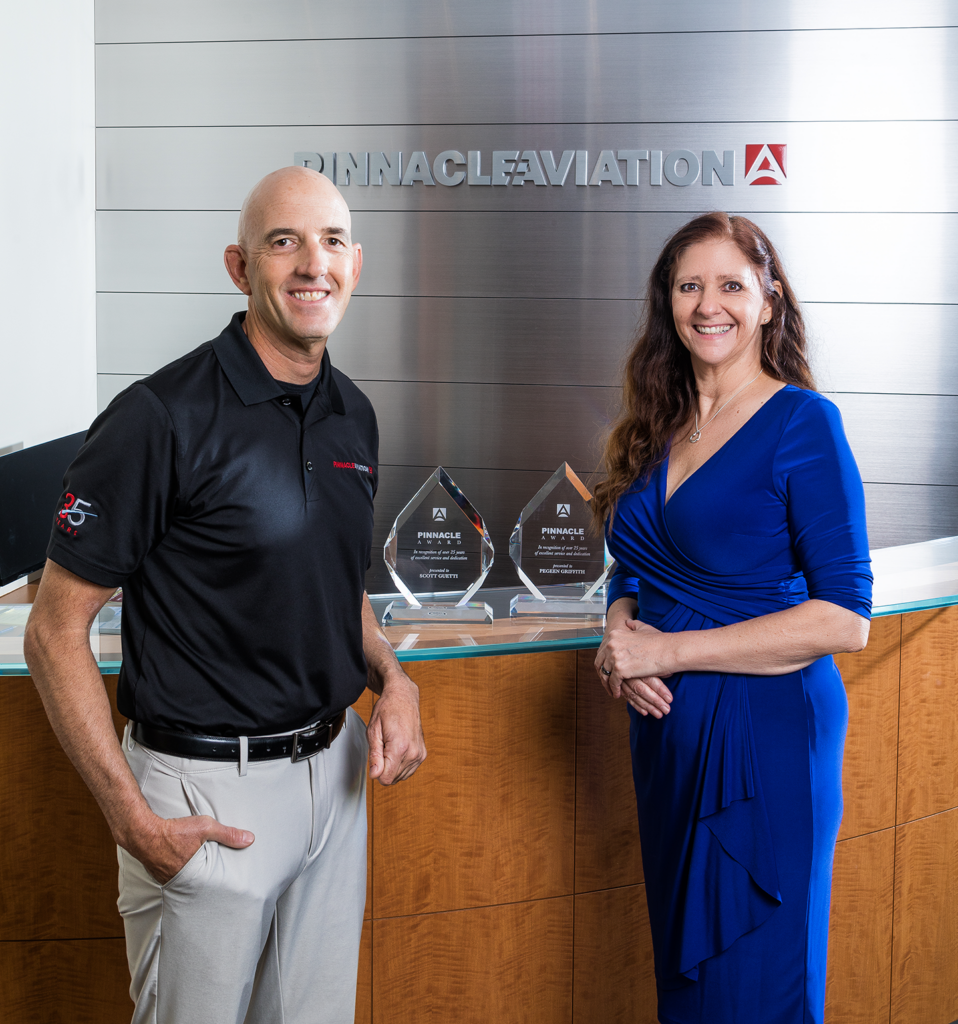 Pinnacle Aviation is grateful for the professional and dedicated people who are a part of our team. Our employee retention at Pinnacle Aviation is something we are proud of. In recognition of employees that have made Pinnacle Aviation their career home, we wanted to honor them with the Pinnacle Award. This award is given to employees that have been with the company for 25 years and over. Scott Guetti and Pegeen Griffith are two of the outstanding employees at Pinnacle Aviation who have achieved this award.
Scott Guetti is our Director of Maintenance and has been with the company since he was hired as a maintenance technician in 1997 when we started with only one aircraft. He currently oversees the maintenance of our fleet of 25 aircraft and a department of technicians, inspectors and line service experts who all help keep our clients' aircraft operating safely and in top condition.
Pegeen Griffith is our Director of Administration. She started with us in 1998 when our company consisted of only 3 people. Her hard work and can-do attitude has helped the company grow as we added more aircraft and services to meet the needs of our clients. She has built a superior accounting department and prides herself on keeping very detailed and transparent records for our aircraft owners.
Currently Pinnacle Aviation has over 90 dedicated employees all working together to provide the highest level of personalized aircraft solutions for private aircraft owners. We have many other employees who have been with us for a long time and we look forward to honoring them when the time comes.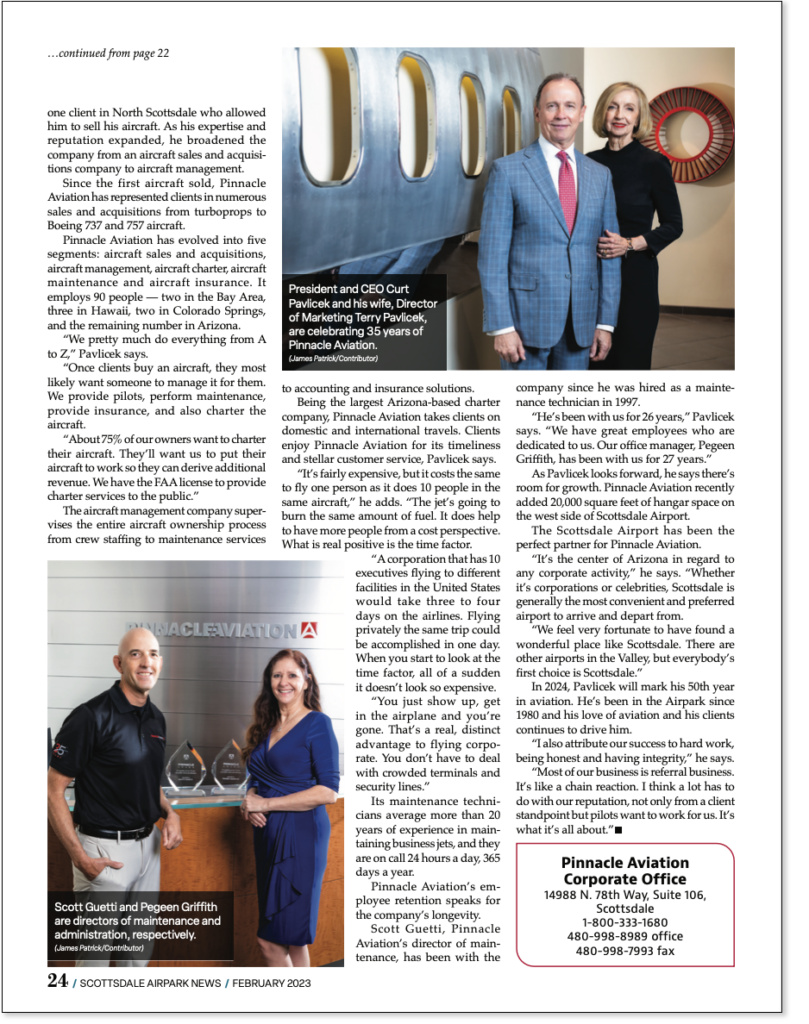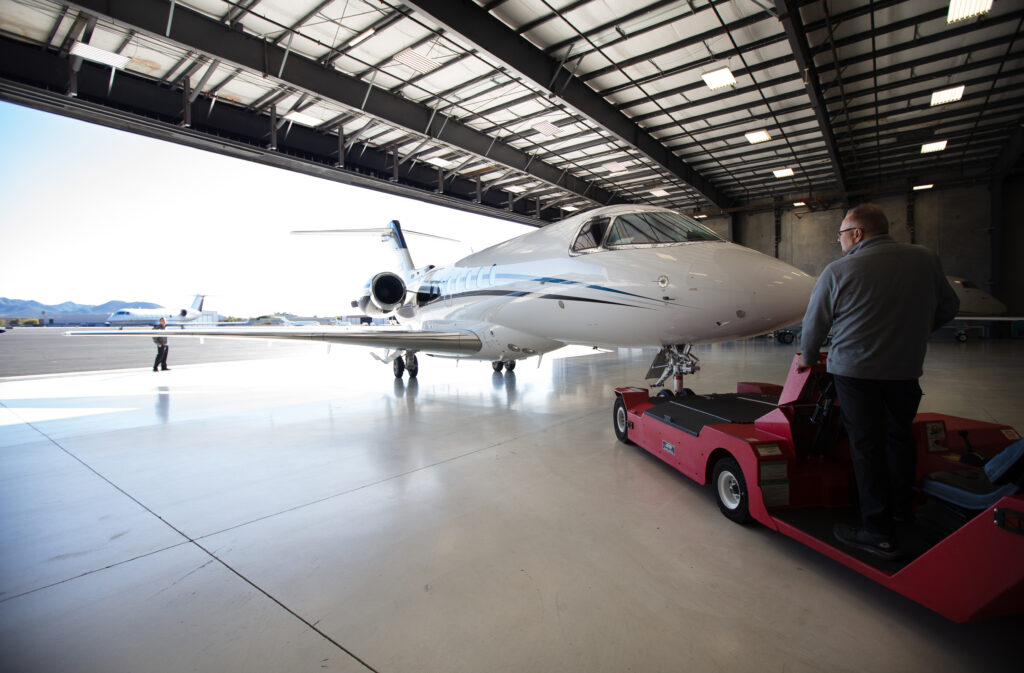 As Pinnacle Aviation continued its growth, one of our challenges was to have adequate hangar space for our new clients. This prompted us to rent a 20,000 square foot hangar on the West side of the Scottsdale Airport to give us the flexibility we needed. In doing so, we wanted this hangar to meet our expectations, so we completely expanded and renovated the passenger lounge. In addition, the private bathroom was also completely renovated.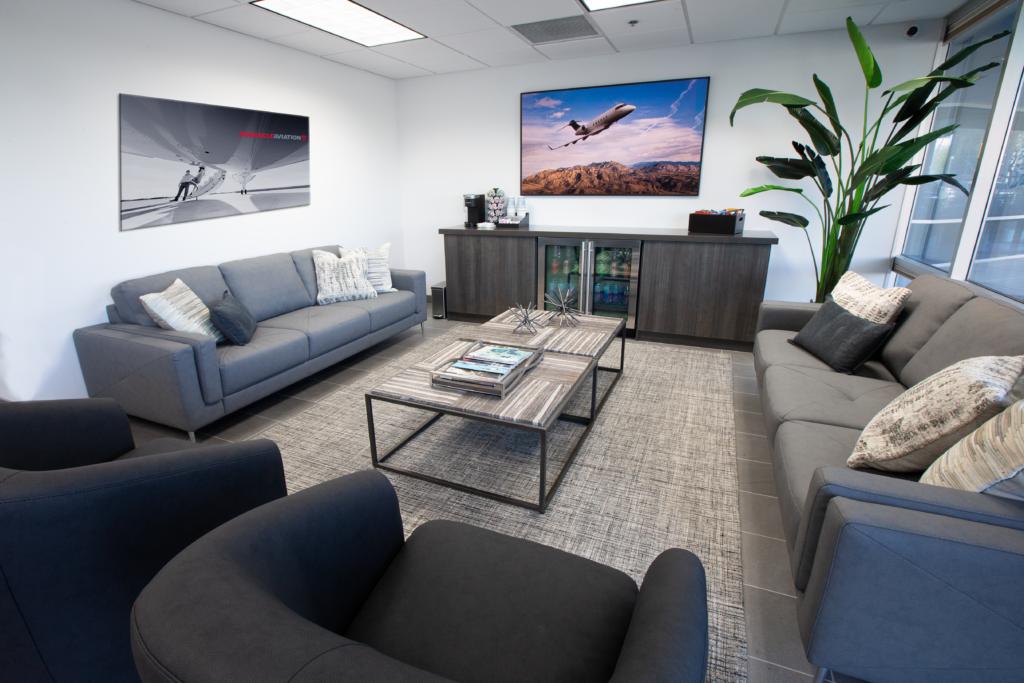 This hangar allowed us the opportunity to have full time line personnel to meet the needs of each of our aircraft owners. As quality control was important, we hired a full time person to ensure each aircraft is clean both inside and out and that all aircraft supplies are appropriately monitored. One of the great benefits of this hangar is that each aircraft owner is allowed to park their car in the hangar while they are gone and arrive back to a freshly washed car.
Pinnacle Aviation prides itself on the quality of service we know our clients expect, and by having a full service hangar facility, we can exceed those expectations.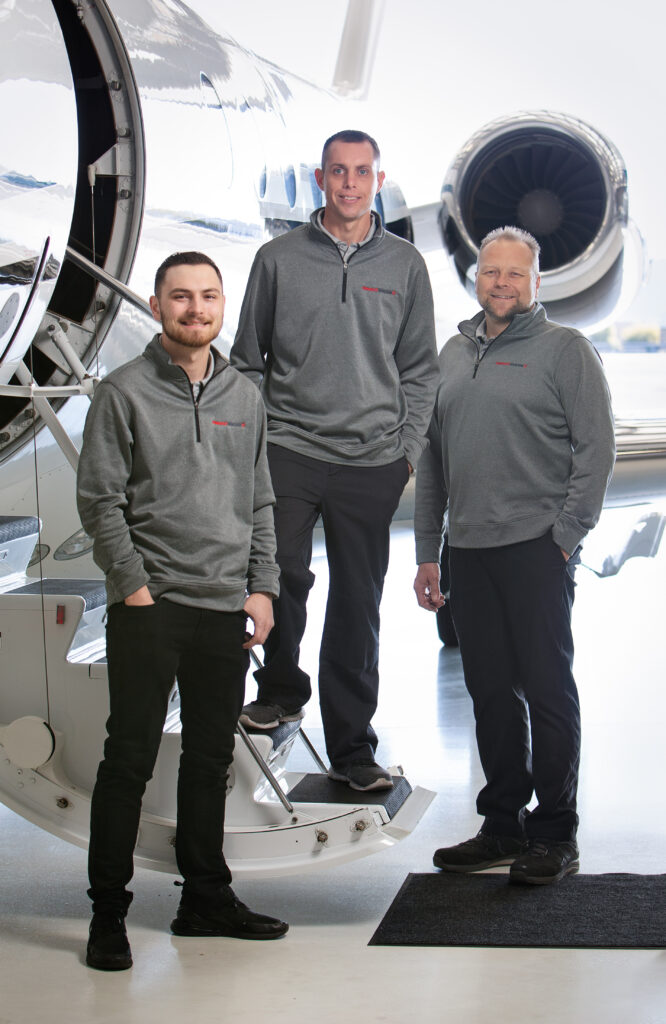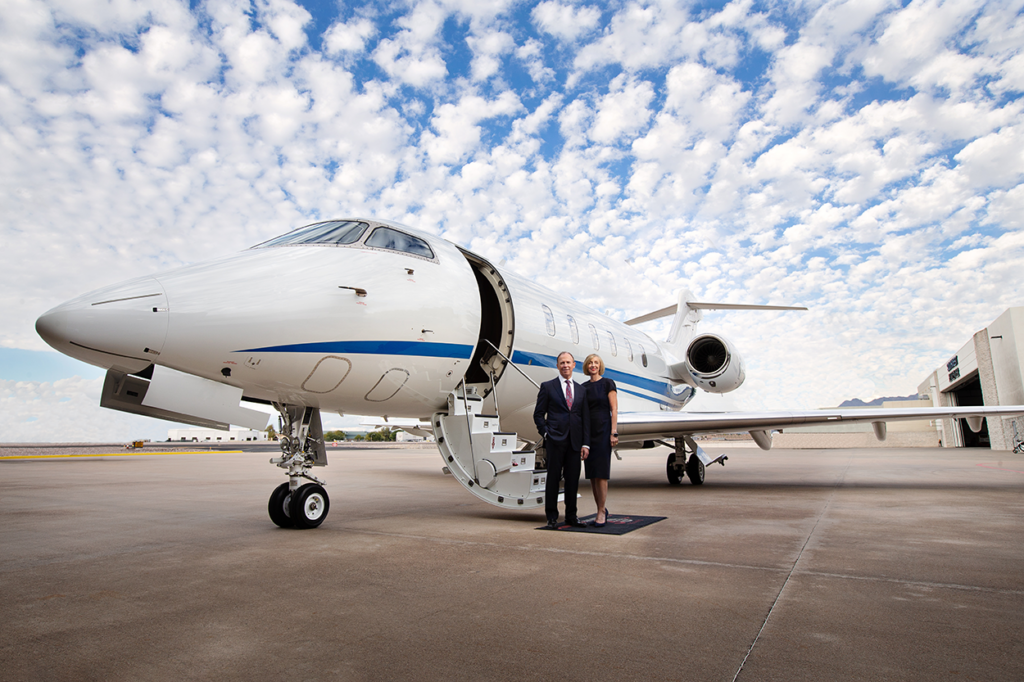 We are grateful for our team and our clients, who have helped make Pinnacle Aviation's past 35 years in private aviation such an amazing journey. You can read more about our story in the January 2023 issue of ImagesAZ.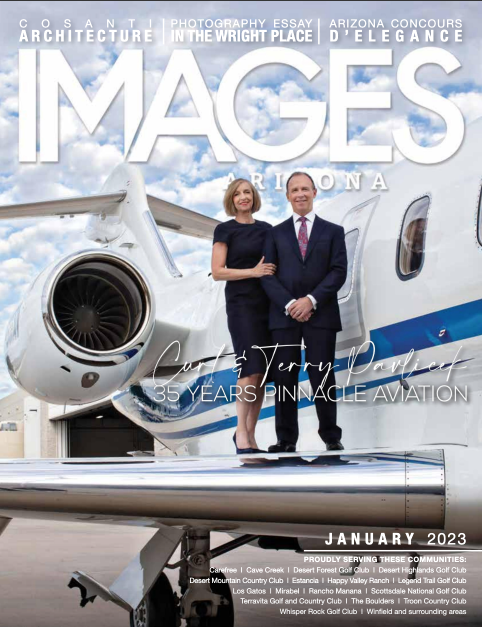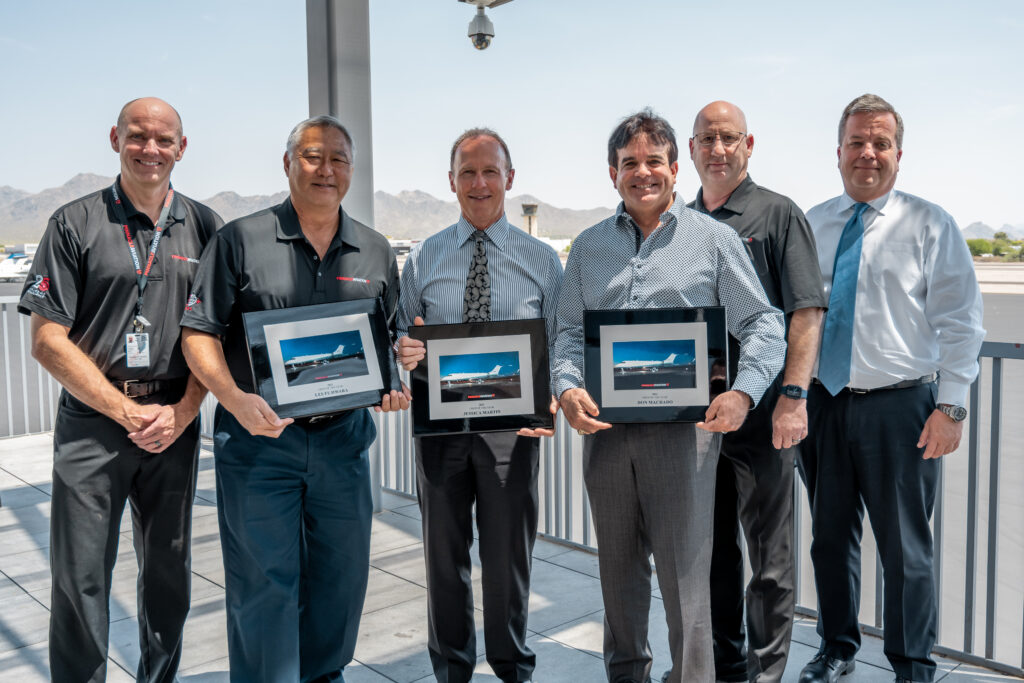 Pictured from left to right: Trevor Turcott (Director of Operations), Les Fujiwara (Captain Global 5000), Curt Pavlicek (Owner/President of Pinnacle Aviation standing in for Cabin Attendant Jessica Martin), Don Machado (Lead Captain Global 5000), Todd Pixley (Chief Pilot), Scott Casey (Charter Manager)
Don Machado
Don was hired in 2007. He came to Pinnacle Aviation after flying for Executive Jet Management and All Island Aviation, where he flew a CL601-3A Challenger. Don attended University of Notre Dame and Georgetown University. To date he has completed 43 check rides while he has been flying for Pinnacle Aviation. When Don arrived at Pinnacle he had 5900 hours of flying time. He currently has amassed 10503 hours. Don has flown some of the longest flights operated by Pinnacle Aviation. One such flight had a 10.3 hour block and burned 4915 gallons of jet fuel. We are proud to have an experienced and dedicated pilot like Don as part of the Pinnacle Aviation team.
Les Fujiwara
Les was also hired in 2007. He relocated to Hawaii from the Mainland to take his current position. Don and Les have been flying together for almost 25 years. His background includes working on the Northrop F-20 Tigershark program. Les has 4500 hours of flying time. In his spare time you can find him flying his Cessna Cardinal that he uses to commute between Maui and Honolulu. He is one of the few mechanic/pilots at Pinnacle Aviation. Les has meticulous attention to detail and is an expert at maintaining several hundred different computers and operating systems.
Jessica Martin
As the cabin attendant for the Global 5000, Jessica is an integral part of this amazing crew. Her cabin skills ensure that everyone on board has a comfortable and enjoyable flight.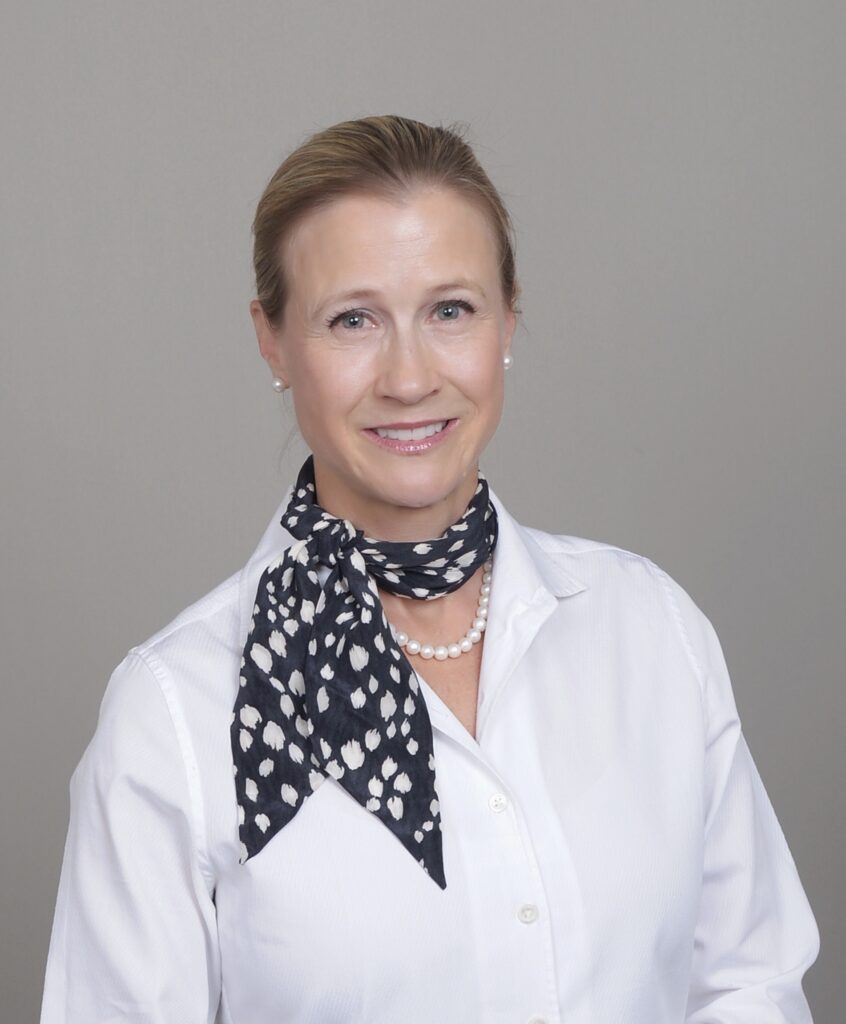 Jessica Martin, Global 5000 Cabin Attendant